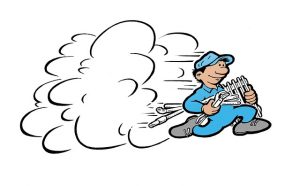 So you have water damage in your home cause by a leak in your pipes. What in the world can you do about this? There are many things that we want to happen when we locate a leak.
You always hear make sure you have insurance on your car. But do you have insurance on your home? Because most homeowners policies don't cover leaks. So what can you do when you get water damage from a leak in your plumbing. The first step would be to ensure the leak is located and fixed and you get the power supply disconnected to any appliances in the home. Because until this happens repair on the water damage will be unable to move forward due to the danger of electrocution.
Now that your leak is repaired you will need to ensure that you remove the excess or standing water in the area where the leak was located. Because we all know how deadly mold can be and not removing the water would foster the growth of mold. After the water is gone you will need to thoroughly dry the area.
There are a multitude of options when it comes to drying a wet floor. Their are floor drying fans that you can find at most hardware stores. Because they blow air across the water surface to speed up the drying process. Which when complete will allow you to disinfect the area that was previously damaged by the water. Once you have disinfected the area with the chemicals that will clean the area well and you will be able to prevent the spread of mold in your home.
If you are not very handy or even comfortable handling the water damage yourself you can always bring in a professional service like Denver Water Damage. But with many things in life the price will vary. Typically the cost of the restoration can range from fifteen hundred all the way up to seventy five hundred dollars.
No matter which option you choose to go with. Cleaning up water damage is time consuming depending on the amount of water that was entered your home. You will need to decide what can be salvaged and what is a total loss during clean up. However this process can be very difficult at times for many home owners.As a result of the flooding their entire life of photographic memories can be lost.
While you can save some things it is recommended that large appliances like stoves and refrigerators get replaced as their internal wiring can be damaged and be a fire hazard. But no matter what remember the steps stop the leak, remove excess water, dry the area, and disinfect.